Gerenssa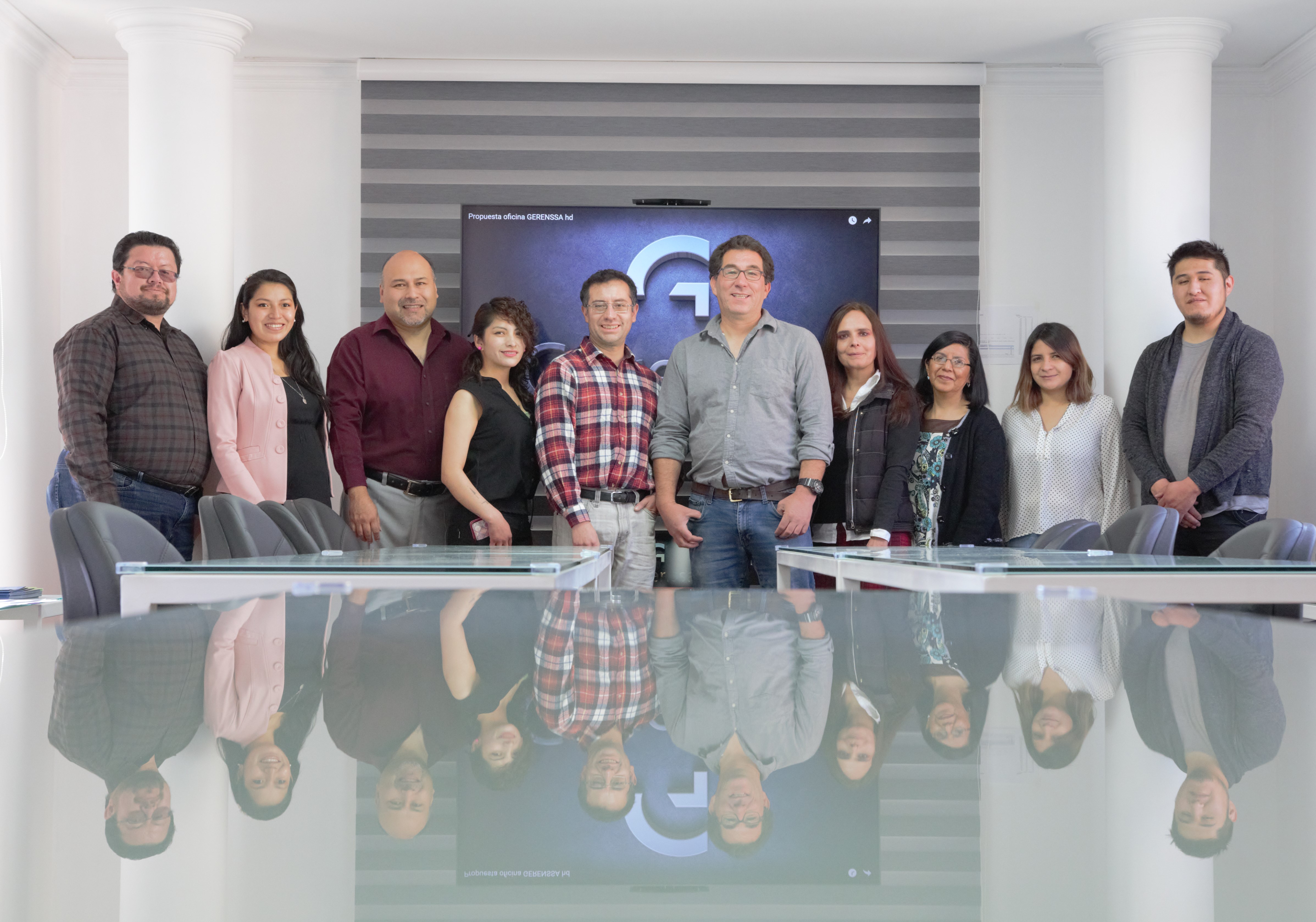 "Gerenssa is a company with more than 15 years of experience in consulting, particularly in preparation, monitoring and evaluation of policies, programs and projects of social and economic development, in urban and rural contexts. We have worked with several agencies of bilateral, multilateral cooperation, with entities of the central government, departmental governments and municipal governments and with civil society institutions; We have regional experience in Peru, Ecuador, Colombia, Paraguay, Uruguay, El Salvador, Nicaragua, Guatemala, Honduras, Haiti, Guyana and Mexico; we have generated presence and consolidated local work teams in the nine departments of the country, and internationally we have associate consultants in Georgia USA, El Salvador and Spain.

One of the great challenges that we face as a team is to influence politically based on technical work and human commitment. In the spaces of dialogue and socialization with our counterparts, we try to recover the voice of who our interlocutors are, not only as beneficiaries but as living subjects and actors of their development; We believe that field work is fundamental because it is from there that we know, feel, dialogue and do not lose sight of the subject of politics.

We have invested a lot of effort in generating alliances with diverse actors to strengthen our theoretical and empirical perspective. From our experience we are critical of the traditional ways of doing development, that is why we are committed to building programmatic approaches that influence public policy, we adopt the results-based management approach as a basis for evaluating and monitoring policies and programs that they seek a social impact and we try to mainstream rights, gender and intercultural approaches in all intervention cycles. We seek to follow the path of those who have questioned the classical schools that homologize development to growth, and rather we conceive it as an expansion of opportunities and freedoms. "